Our staff members gives generously of their time and abilities. Moms Network would not be the organization we are today without the hard work of our staff.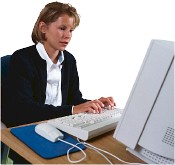 Do you have a heart to help other work at home moms? If so, Moms Network has a place for you! We are currently looking for: message board moderators, kids crafts editor, research managers, project workers, reporters, and expert columnists.
If you would like to volunteer at moms network for any of the above positions, OR have another volunteer idea, fill out our Heart of a Volunteer form.