Home > Kid Stuff > Coloring Pages

Printable Coloring Pages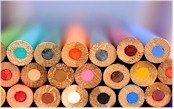 We have oodles of coloring pages that your kids will enjoy along with keeping them busy during your crunch time, trying to get things done in your home office.

Just click on the coloring page category links to view and print out the coloring sheet. You can also save the image to your hard drive to print out whenever you want.

*Note: Make sure you let the page/image load and print only the first page.